MEMBERSHIPS AVAILABLE AT $9.95/MONTH!
NO COMMITMENT!
If you came to this site with the expectation of finding "just a gym" you've come to the wrong place.  Don't let the low prices and no-commitment memberships at Fitness 54 fool you.   Make no mistake – we are a health club and fitness center, but we're not "just a gym," by any stretch of the imagination. With two pools, classes and on-site racquetball courts, we have the most amenities and at the best prices, of any health club in the Atlanta area. We have a Massage Therapist, personal training and a Nutritionist on-site.
And we PROMISE: No high-pressure sales people at Fitness 54. EVER!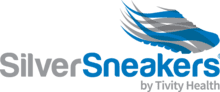 MON - THUR: 5AM - 10PM  |  FRI: 5 AM - 9 PM  |  SAT: 7AM - 7PM  |  SUN: 10AM - 6PM
New Year's Eve:  5AM - 7PM
New Year's Day:  9AM - 9PM
Easter Sunday: Closed
Christmas Eve: 5AM - 4PM
Memorial Day/Labor Day: 7AM - 4PM
July 4th: 7AM - 4PM
Thanksgiving Day: Closed
Christmas Day: Closed
MEMBERSHIPS AVAILABLE AT $9.95/MONTH!
NO COMMITMENT!
MEMBERSHIP OPTIONS
SELECT
Budget
SELECT
Executive
SELECT
VIP
Monthly Dues:
$9.95
$19.95
29.95
Website Enrollment Fee:
$79.00
$49.00
39.00
Minimum Commitment:
None
12 Mos.
12 Mos.
Use of cardio equipment
Use of strength machines
"Abs Only" area
Locker Rooms
Saunas
Showers
Jacuzzi™
4-Lane Indoor Jr. Olympic Lap Pool
Outdoor Family Pool
Lanai Tanning/Sun Deck
"Fitness on Demand"
Pickleball
Group Classes
Racquetball Courts
Guest Privileges**
** Entitled to one complimentary guest per day, 12 or older, while accompanying the member.
Annual $44 Fee protects your rate for as long as you maintain your membership.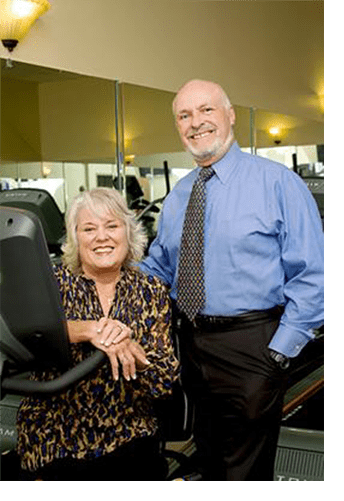 The owners of Fitness 54, J.D. and Varner Holmes, started in the health club business in 1989 with a facility called Club Peachtree Fitness Center.   It was a small place in 3600 square feet of a strip mall, but it ourgrew that location very quickly; and by 1993 J.D. and Varner had built a brand new 20,000 square-foot building, complete with swimming pool and racquetball courts.
One of the reasons for their meteoric success was that Club Peachtree introduced then-novel "Pay-by-the-Month" memberships to Fayette County, thus protecting the members from losing money should the gym close.
They also personally made sure Club Peachtree was a clean, well-equipped facility, with friendly, helpful staff.  J.D. and Varner will see that Fitness 54 members enjoy these same fundamental promises.  And they are innovating again with their low-price, no-commitment memberships in a newly-remodeled facility.