MEMBERSHIPS AVAILABLE AT $9.95/MONTH!
NO COMMITMENT!
If you came to this site with the expectation of finding "just a gym" you've come to the wrong place.  Don't let the low prices and no-commitment memberships at Fitness 54 fool you.   Make no mistake – we are a health club and fitness center, but we're not "just a gym," by any stretch of the imagination. With two pools, classes, racquetball and Pickleball courts, we have the most amenities and at the best prices, of any health club in the Atlanta area. We have Personal Training and a Nutritionist on-site.
And we PROMISE: No high-pressure sales people at Fitness 54. EVER!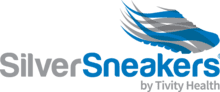 MON - THUR: 5AM - 9PM  |  FRI: 5AM - 9 PM  |  SAT: 7AM - 6PM  |  SUN: 10AM - 6PM
New Year's Eve:  6AM - 7PM
New Year's Day:  9AM - 9PM
Easter Sunday: Closed
Christmas Eve: 5AM - 4PM
Memorial Day/Labor Day: 7AM - 4PM
July 4th: 7AM - 4PM
Thanksgiving Day: Closed
Christmas Day: Closed
MEMBERSHIPS AVAILABLE AT $9.95/MONTH!
NO COMMITMENT!
MEMBERSHIP OPTIONS
SELECT
Budget
SELECT
Executive
SELECT
VIP
Monthly Dues:
$9.95
$19.95
29.95
Website Enrollment Fee:
$79.00
$49.00
39.00
Minimum Commitment:
None
12 Mos.
12 Mos.
Use of cardio equipment
Use of strength machines
"Abs Only" area
Locker Rooms
Saunas (Currently unavailable due to COVID precautions)
Showers
Jacuzzi™
4-Lane Indoor Jr. Olympic Lap Pool
Outdoor Family Pool
Lanai Tanning/Sun Deck
"Fitness on Demand"
Pickleball
Group Classes
Racquetball Courts
Guest Privileges**
** Entitled to one complimentary guest per day, 12 or older, while accompanying the member.
Annual $44 Fee protects your rate for as long as you maintain your membership.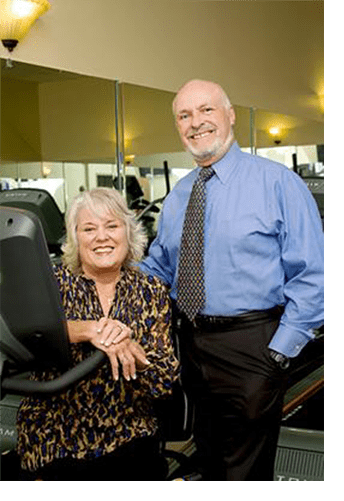 The owners of Fitness 54, J.D. and Varner Holmes, started in the health club business in 1989 with a facility called Club Peachtree Fitness Center.   It was a small place in 3600 square feet of a strip mall, but it ourgrew that location very quickly; and by 1993 J.D. and Varner had built a brand new 20,000 square-foot building, complete with swimming pool and racquetball courts.
One of the reasons for their meteoric success was that Club Peachtree introduced then-novel "Pay-by-the-Month" memberships to Fayette County, thus protecting the members from losing money should the gym close.
They also personally made sure Club Peachtree was a clean, well-equipped facility, with friendly, helpful staff.  J.D. and Varner will see that Fitness 54 members enjoy these same fundamental promises.  And they are innovating again with their low-price, no-commitment memberships in a newly-remodeled facility.