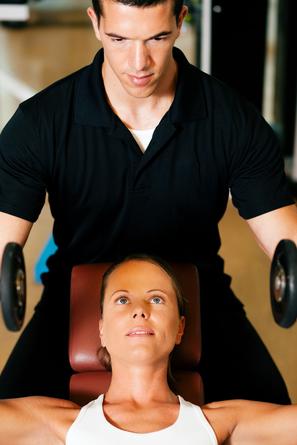 Want a professional to get you started on the new you? Or maybe you need someone to help tweak your current workout for better results.
Fitness 54 offers, at a slight additional cost, personal trainers to help you on your fitness quest. We have partnered with "180 Training" Personal Trainers to provide our members with professional coaches. Their Personal Trainers eat, breathe, and live fitness in their everyday lives. They are goal achievers who can make you more motivated, more accountable, and more committed than working out solo. "180 Training" Personal Trainers have the knowledge and ability to help you reach your personal goals faster.
Whether it is losing a few pounds and looking better in your clothes, or working to be your physically-fit best in a particular sport, these folks can help you do it.
They will customize a workout for you and assist you with a personally selected healthful way of eating.